Order by 3 pm (Mon–Fri) for next-day delivery in Lowestoft
Fresh Rose Petals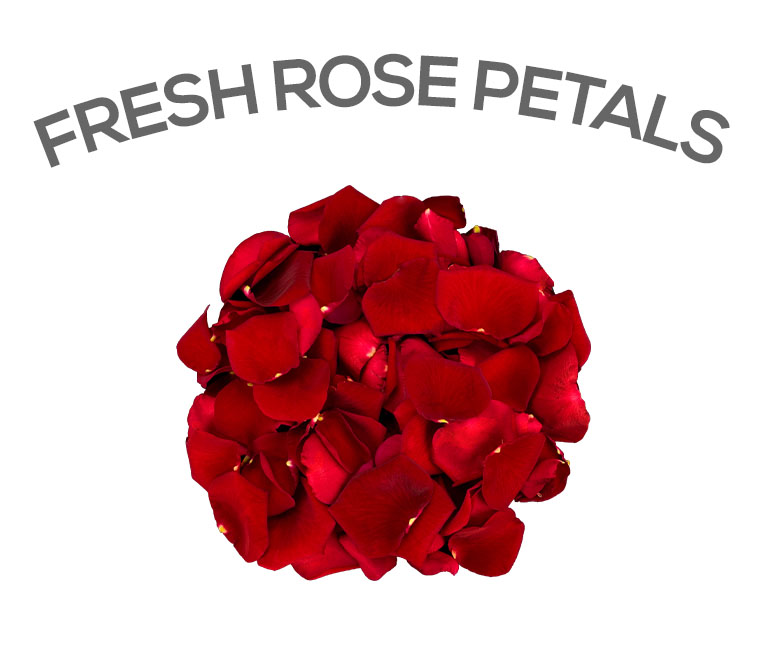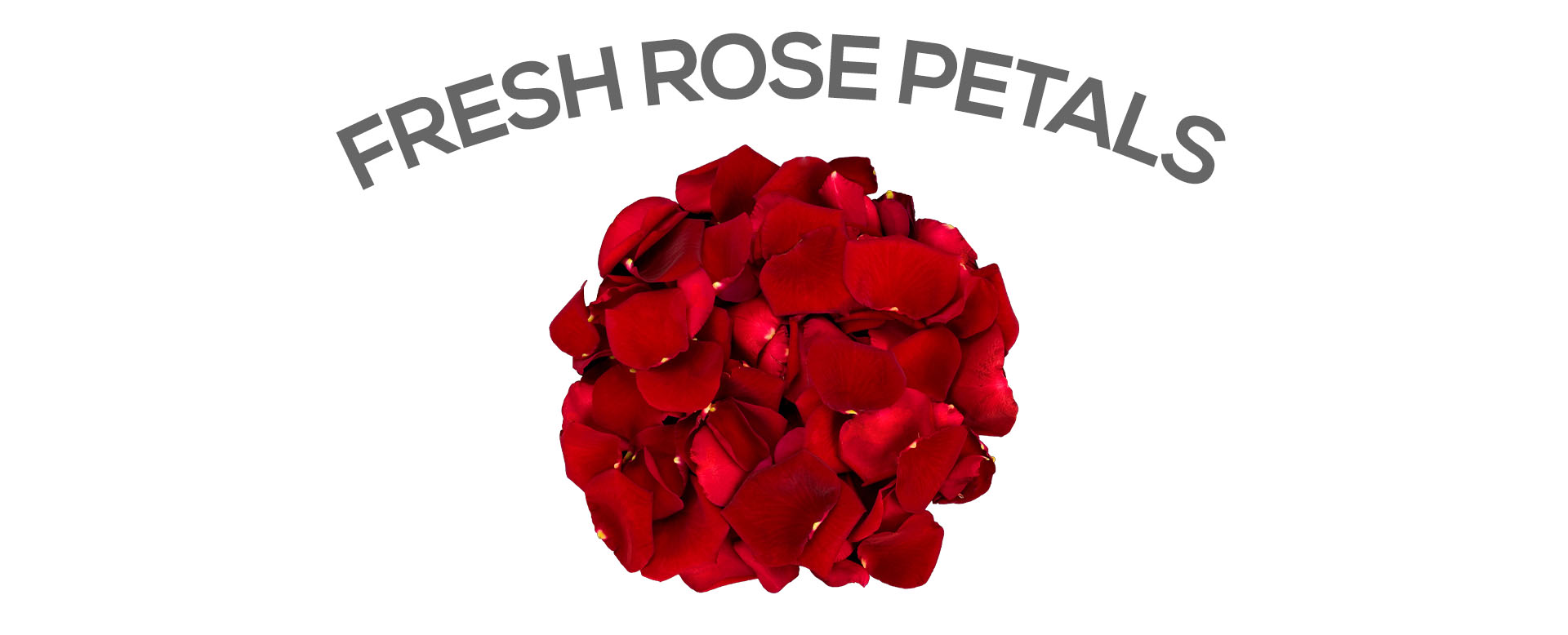 Finding the right quantity for you
Our fresh rose petals are offered in quantites from 1-6 boxes. Each box measures 210mm x 71mm x 100mm (W x H x D) which is 1492ml and fills up 2.63 pint glasses.
Fresh Rose Petal Information
Don't use rose petals in wet conditions. Rose petals seem harmless, but being from roses they have a thorn and can create annoying or even dangerous conditions if misused. If they are wetted by rain, melted snow, or spilled beverages, they can both stain carpets, flooring, and become slippery on floors, steps, walkways and dance floors.
Rose petals are decorative - do not eat them.
Fresh rose petals need to be picked at just the right time to ensure maximum overall enjoyment, so if possible please allow us as much notice as possible prior to your requested delivery date.
They will easily stay fresh for a week when placed in a fridge with the top of the box slightly open.
Why Choose Us?


Real Florist

Yep, that's right we are a real hard working high street florist based in Lowestoft since 1999.


Extra Gifts

With a wonderful range of extra gifts to choose from we've got the perfect add-ons to make your gift the most thoughtful and delightful it can be.


Local Delivery

Delivering anywhere in and around Lowestoft next-day from just £5.00 with the option to collect from our store with either a morning or afternoon slot.
Copyright ©
Rights reserved.